ANNUAL MAINTENANCE SERVICE
Call at:025559895
+971564401191.
We are identified as one of the reliable companies offering Annual Maintenance Contract for Computers in Abu dhabi, UAE.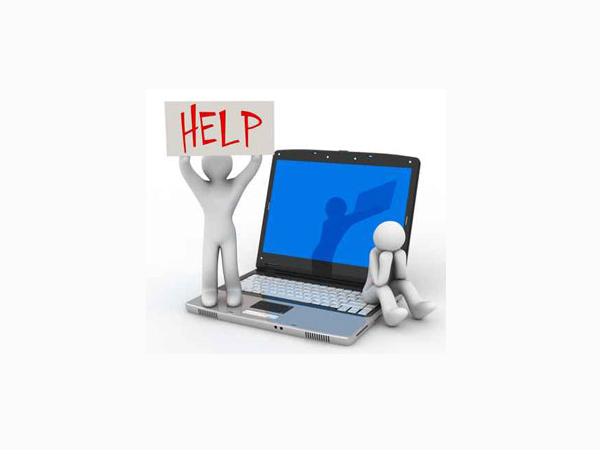 Sunrise Computer & Network LLC can offer your company a support and service contract to keep your business' computer systems and network at peak performance. The service contract includes regular scheduled maintenance for all systems and equipment at an agreed service level and cost
On-site support
We offer phone and on-site support of desktop and server operating systems as well as support for a wide range of hardware. We aim to provide you with the highest possible level of customer service. When you call us we assign you with an experienced technician who can provide you with an 'end-to-end' resolution to your problem. Our technician will assess your situation, before recommending a course of action. If it is necessary to buy new parts or software than the technician will install these and ensure that you have a working system.
Rest assured that Clear Intentions keeps track of your support history so that we can maintain the continuity of care that you expect and trust.
Off-site / remote systems management
For fast, efficient more cost-effective support, Clear Intentions can instigate a protocol to manage your company's IT systems remotely. Problems can be fixed quickly with minimum impact on your business and without waiting for a technician.
Many tasks can be performed remotely including:
Performing security checks
Maintenance of user accounts and permissions
Network operations and monitoring
We always think that prevention is better than cure, as we also believe that proper maintenance and follow-up provides lowest down time in case of computer systems. Most of the IT suppliers are unable to provide proper after sales support, simply because they concentration only on sales targets. Our company focuses not only on sales but more over on the after sales customer support system, to provide protection or safeguard your IT equipment and run your business successfully without glitches. As a Pinnacle client, you are entitled to receiving exclusive maintenance and support service provided by our IT support experts. Our annual maintenance and support contracts ensure efficient functionality of all of your IT hardware may it be Server, PC, router, scanner, printer, storage systems, network systems, or any other IT equipment.
Comprehensive contracts are entitled to replacement or repair of defective components Periodic IT assessment helps us provide a real snapshot of your IT resources Annual maintenance services are carried out by qualified, experienced, and competent engineers/ technicians. Quality support and monitoring ensure that your systems operate at an efficient performance level. Use of right software tools and solutions enables us to help you enhance performance and serve your clients better. Annual maintenance saves you on costly repairs or replacements. Other maintenance services provided by our experts include investigating, analyzing,
assessing, and resolving:
Poor computer performance issues
Computer freezes/crashes
Password Resets
Email/virus issues
Network Access Issues
Network Connectivity Issues
Third party software issues
We ensure minimum machine down time. Our team of support engineers is always on alert to solve your problem irrelevant of Software or Hardware.